[B][I]My wife wanted[/I][/B] us to have this great house with this great pool and now I have to figure out how to get rid of this not so great electric bill…
From what I understand there was at one time a big issue with pool companies overselling things like pool pumps to homeowners here in Southern California.
The pool I have out there is right about 20,000 gallons. The pool pump that is running it and from what I have tried to figure out is a min. 1.5 if not a 2hp running on 220. I am just guessing here. As you can see from the pics the motor tag is no longer readable…
Question 1: Would a 1hp (running on 110 I am hoping for) pump be big enough to run this pool? (From what I have read it would be. The skimmer intake is almost 30 feet from the pump and the vacuum intake is about the same).
Question 2: If I can run a 1hp pump can someone help a fairly handy guy with some directions on what I would need to buy for building a Solar Powered system to run this pump.
Keep in mind please we are only here in this house for 2 years. I am not as much concerned about product life as I am cutting this power bill down while we are here for the next 2 years.
I saw this system on youtube, video is below.
I see harbor freight has a
1000 Watt Continuous/2000 Watt Peak Power Inverter for $79.00
and I think I can pick up a pump for a couple hundred or less. Judging by my kilowatt usage already, the total cost above is going to be less or about that on my power bill. I just don't know enough about this to know if that inverter would work and if it will, what size panels and how many would it take to run all this.
Where I live at and the placement I am thinking about the panels would be able to get direct sun from 8am till almost 7pm almost year round except for the time change and all.
Thank you for reading this and thank you in advance for any help I might be able to get with this.
[B][I]Don't get me wrong I wanted the pool to. [/I][/B]
Rob
Stay @ Home Dad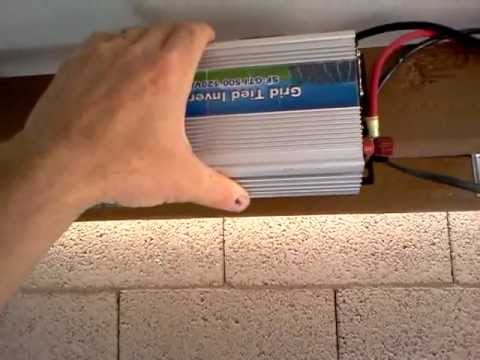 .